Treasures of the Rare Books Room: Botanical Illustrations
March 20, 2022 marks the first day of the spring in the Northern Hemisphere. To celebrate we are showcasing botanical illustrations from the Richard E. and Lucile Krug Rare Books Room at Central Library. Here are some highlights from the collection in chronological order: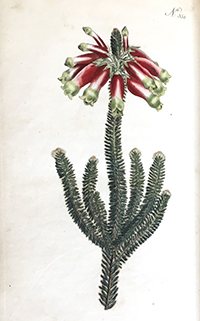 Selections of hand-colored engravings from The Botanical Magazine, or, Flower-Garden Displayed founded by the English botanist and entomologist William Curtis (1746–1799), published in London from 1787-1800. It was renamed Curtis's Botanical Magazine in 1801 and was published under that title until 1847.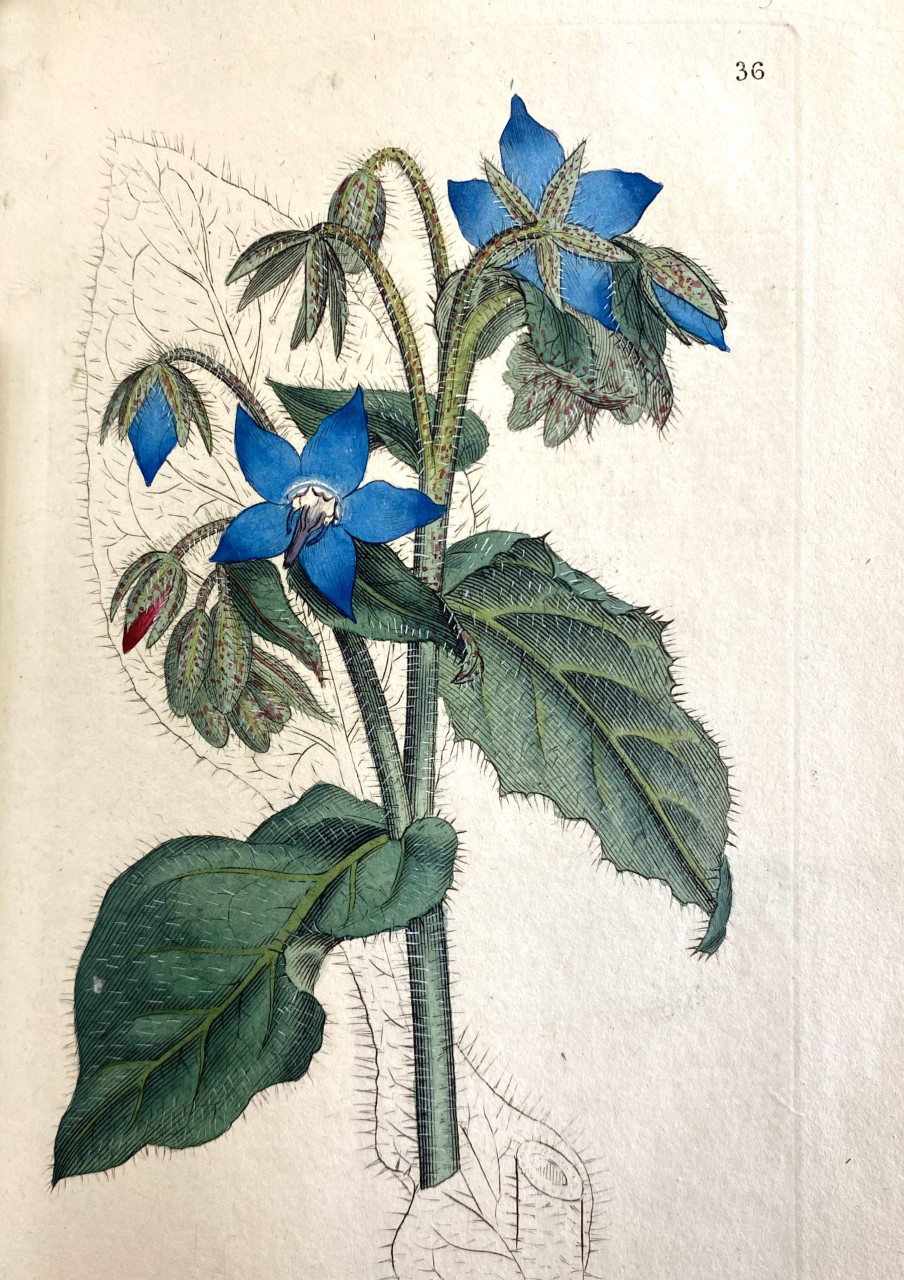 A similar periodical held in the Rare Books Room is titled English Botany; or, Coloured Figures of British Plants by James Sowerby (1757-1822) that was published in London by J. Davis from 1790-1814.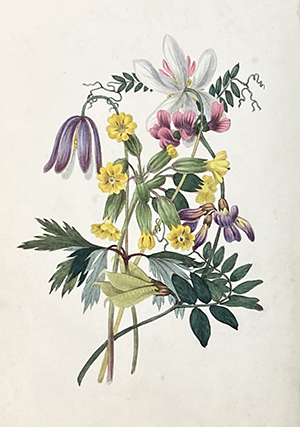 During the Victorian period, a new trend emerged of Floriography (or language of flowers). Many books claimed to decipher the hidden symbolic meanings of various plants. An example of one of these books is The Moral of Flowers: or, Thoughts Gathered from the Field and the Garden by Rebecca Hey (1797-1859), published in London by Longman, Brown, Green, and Longmans in 1849.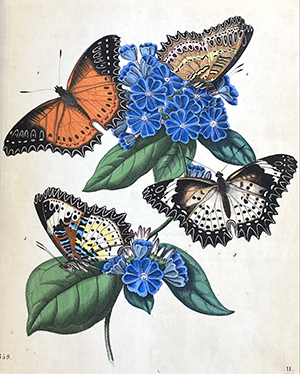 A German periodical titled Das Buch der Welt, or "The Book of the World" was published during the mid-19th century and often included botanical illustrations.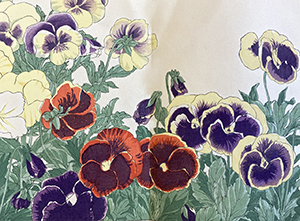 The Rare Books Room also holds a large collection of books featuring original color woodblock prints, such as the 5-volume set titled Seiyō kusabana zufu, or "Illustrated Western Flowers" by Tanikami, Kōnan, published in Kyōto-shi in 1917.
If you cannot make it down to Central Library to view these books in person, Milwaukee Public Library has some wonderful botanical works in its circulating collection. Here are some recommendations: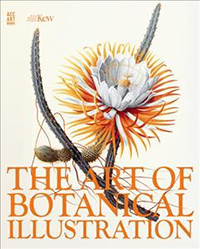 The Art of Botanical Illustration by Wilfrid Blunt published by ACC Art Books Ltd in 2021.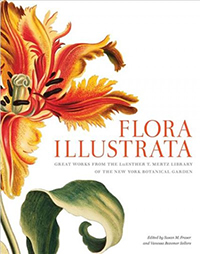 Flora illustrata: Great Works from the LuEsther T. Mertz Library of the New York Botanical Garden published by the Yale University Press in 2014.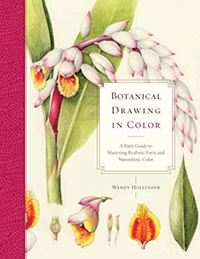 If these examples inspired you to make art, there is a great book titled Botanical Drawing in Color published by Watson-Guptill Publications in 2010.