Treasures of the Rare Books Room: The History of Don Quixote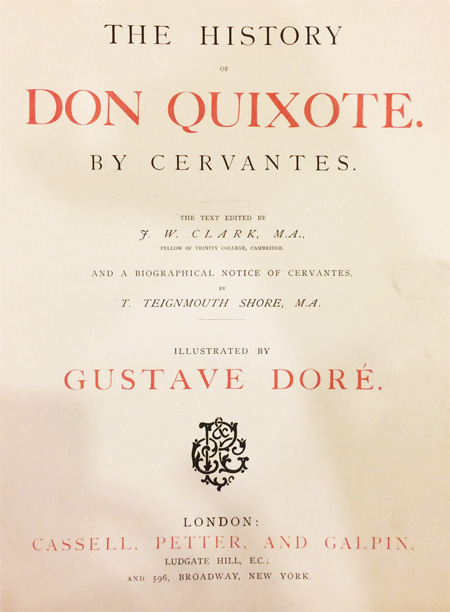 Later this month the great Man of La Mancha will play at the Milwaukee Rep, a wonderful musical adaptation of Miguel de Cervantes' Don Quixote. The Richard and Lucille Krug Rare Books Room here at the Milwaukee Public Library is blessed with many different printings of Don Quixote and related works, but we wanted to take the time to highlight one particular volume. Specifically, we're here to show off an 1864 edition with exquisite illustrations by Rarities Team favorite Gustave Doré (whom you may remember from an earlier Treasures post, highlighting his Les Contes de Perrault).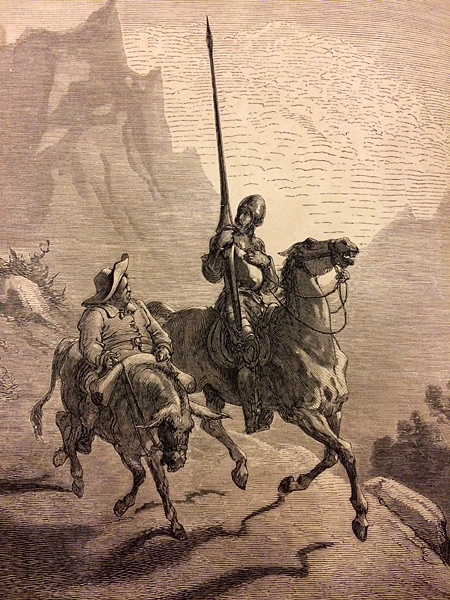 Don Quixote tells the story of Alonso Quixano, an old man so swept up in tales of knights and chivalry that he sets out to fight wrongs and bring justice to the world under the name Don Quixote. Accompanying him on this quest is Sancho Panza, a farmer he calls his squire. Quixote views the world fantastically, and most famously attacks a set of windmills thinking them to be giants.
This goes about as well as you'd expect.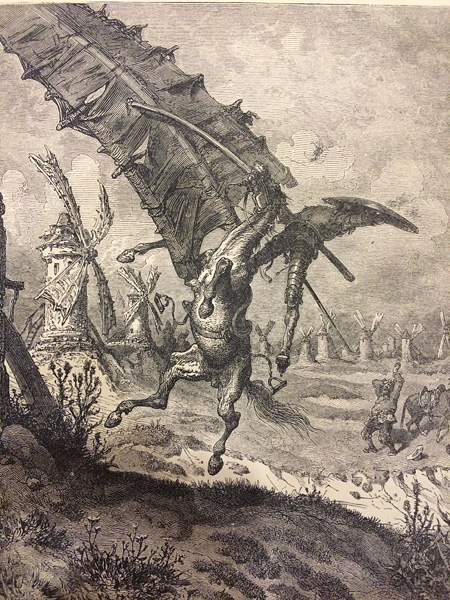 The story continues on, ending rather tragically, though we'll not get into spoilers (yes, on a hundreds-year-old-book). The important thing is this particular copy is just so beautifully illustrated by Doré.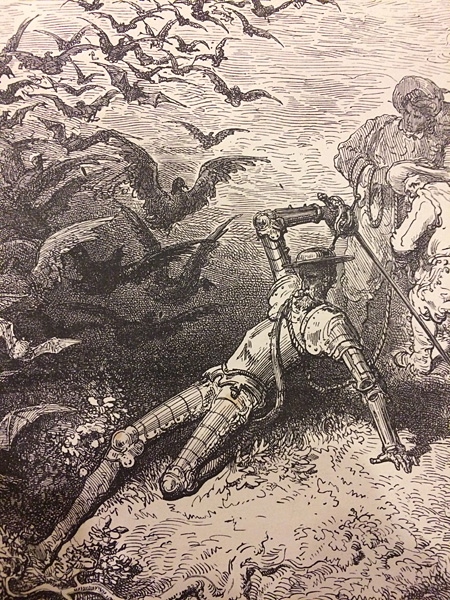 If you are interested in viewing The History of Don Quixote, please contact the Arts, Music and Recreation Room at (414) 286-3071 to schedule an appointment.