Historic Photo Archives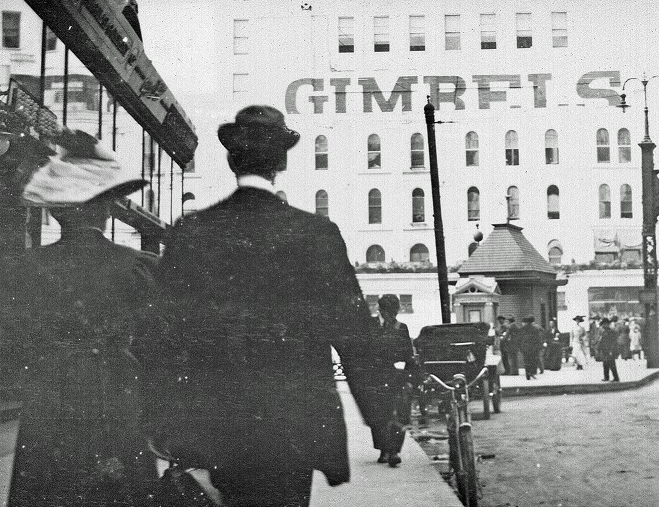 The Historic Photo Archives consist of dozens of collections of photographs, negatives, and slides, primarily of people and places from Milwaukee's past.
Historic Photo Collection
The Historic Photo Collection (MHP-6) is the largest collection within MPL's Historic Photo Archives. It contains tens of thousands of photographs of Milwaukee, ranging in date from the late 19th century through the latter part of the 20th century.
Historic Photo Collection (finding aid)
This online finding aid to the Historic Photo Collection contains a detailed index of the photos in the collection.
Milwaukee Historic Photos (digital collection)
This digital collection contains digitized images of a growing number of photographs from the Historic Photo Collection.
Other Historic Photo Archives Collections
Finding aids for most of the collections in the Historic Photo Archives may be consulted in paper form in the Frank P. Zeidler Humanities Room at the Central Library. Finding aids for the collections in the Historic Photo Archives may also be found online by using Archival Resources in Wisconsin which contains the finding aids of archival collections in the Milwaukee Public Library and around the state of Wisconsin. Searching for collections may also be done using CountyCat, particularly to find related materials.
Browse by collection type:
Albums Negatives Photographs Slides Other Formats
Using the Collections
Historic Photo Collections are viewed by appointment only in the Frank P. Zeidler Room of the Central Library. All materials are requested and appointments are scheduled here. Same day access cannot be guaranteed. All research questions should be addressed via e-mail to mplarchives@milwaukee.gov and will be answered in the order received.