Looking for International News Coverage? Check Out PressReader!
Have you tried PressReader? You gotta try PressReader! It's like having the best international newsstand in the world right at your fingertips. This new subscription database from MPL provides you access to exactly 6139 international newspapers and magazines from around the world in 59 different languages.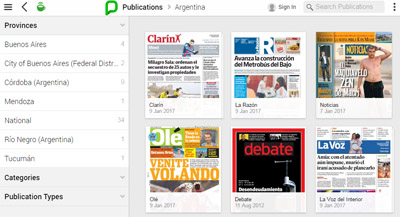 You can download digital facsimiles of the publications and read them in the PressReader app or read them in your browser. Is your Hungarian a bit rusty? No problem! PressReader can translate your chosen publication into English, Spanish, French, Portuguese or Russian for you. With a personal account, you can select your own topics and story trends to follow. You won't miss a thing! Let PressReader be your personal news concierge in the new year!