Milwaukee: City of Neighborhoods - Book Talk with John Gurda at Bay View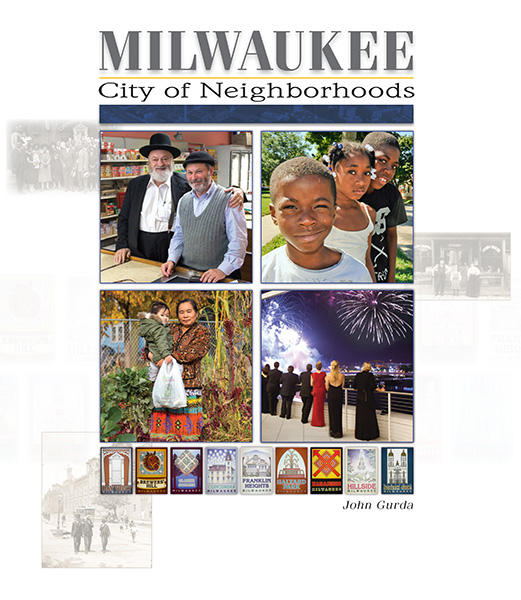 Have you ever been curious about the history of the Milwaukee neighborhood that you live in or that you grew up in? If so, we have just the book for you!
Local historian John Gurda has just published his latest book, Milwaukee: City of Neighborhoods (Historic Milwaukee Inc., Publisher.) A handsome and lavishly illustrated historic guide to the wide variety of neighborhoods in Milwaukee. Book includes 1,300 photographs and the social, cultural, ethnic, geographic and economic backstory to 37 neighborhoods. This book will appeal to local history enthusiasts but also has a much wider appeal as the "geographic companion" to the author's very popular book and documentary The Making of Milwaukee. The book was 3 years in the making and will stand as the definitive history of Milwaukee neighborhoods.
Mark your calendar - Book Talk with John Gurda
Wednesday, December 09, 2015 - 6:00 PM to 8:00 PM – Bay View Library
Join local historian and Wisconsin Writer Wall of Fame author John Gurda for a talk about his new book, "Milwaukee: A City of Neighborhoods." Copies of the book will be available for purchase from Historic Milwaukee, Inc. A book signing follows the presentation.