100 Years of Movie Magic at the Downer
We here at the Milwaukee Public Library love our movies, and we know our patrons do too. DVDs are checked out and returned every day, letting people see childhood and box office favorites, discover foreign film gems, and learn new things from great documentaries. So when a milestone of Milwaukee movie theater history hits, we feel the need to highlight it.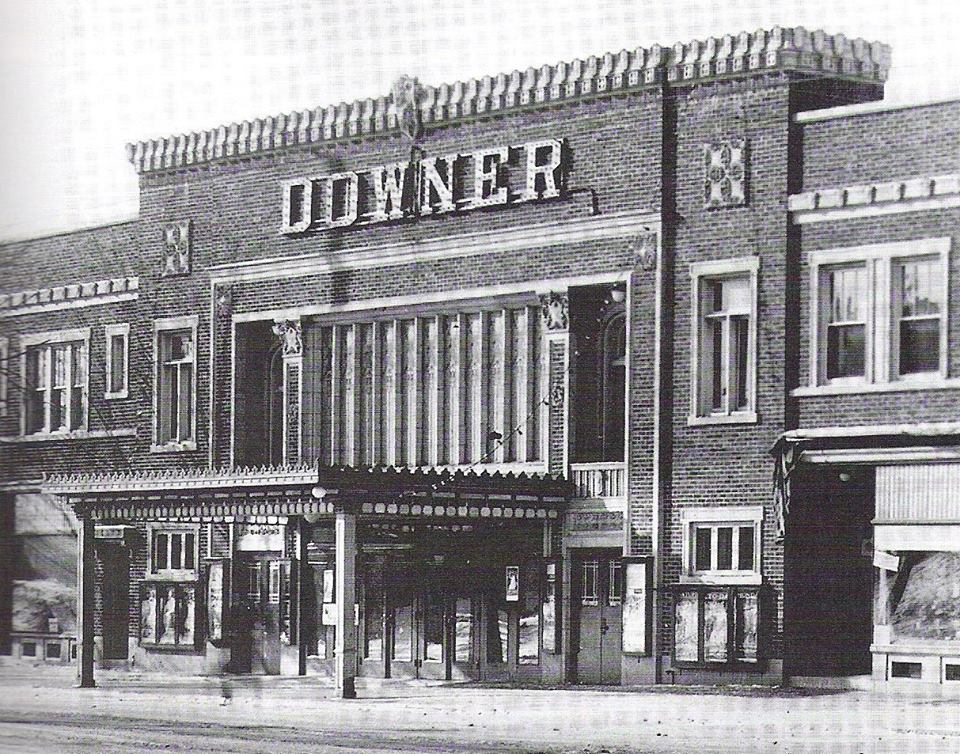 Today marks 100 years since the Downer Theatre opened over on, well, Downer Avenue. It cost $65,000 dollars to build, could seat 1,200, was 'fireproof', and came complete with a Weickhardt pipe organ (not to mention the orchestra they also employed). It was a singular screen at the time, as this was long before the age of the multiplex. Having opened in 1915 and still being in operation today makes the Downer the oldest operating movie theater in the city by about 12 years (its East Side sister theater, The Oriental, having opened in 1927).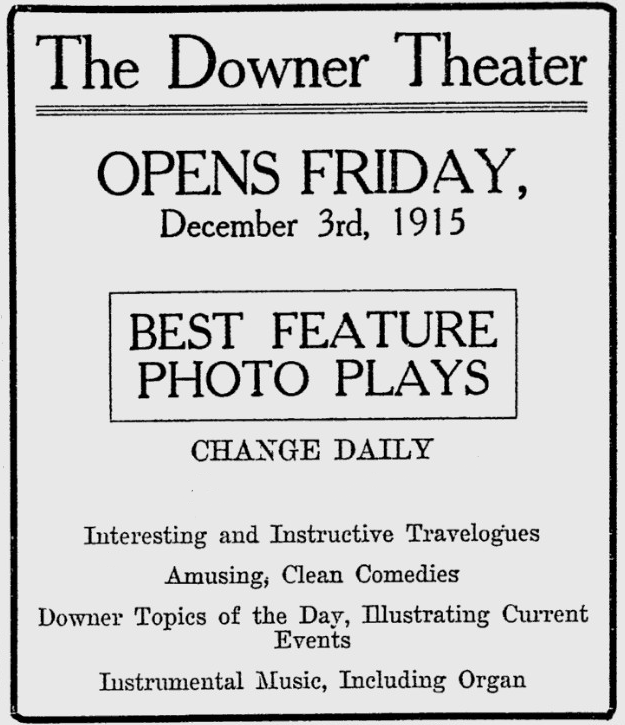 The Downer Theatre has seen its fair share of changes over the years. The green paneled front that greets visitors to this day was not part of the original façade, but came as part of the theaters first major remodeling in 1930. Downer would again be remodeled in 1990, when it would be cleft in twain to double the number screens available for movie showings (and an espresso bar was added to the concessions stand, because it was 1990).
Downer also saw changes in management, as at different times it was independently owned, or owned by Fox, Warner Brothers, Prudential, and more until being bought by Landmark Theaters in 1989 (which prompted the 1990 remodel).
And like any good place of art, Downer had its incidents of controversy as well, whether it was showing the film Diabolique in defiance of the Milwaukee motion picture commission, or protests of the Al Pacino film Cruising. Nowadays, it's a bit more subdued, though occasionally you still get some real turkeys gathering outside the place.
The Downer will celebrate its centennial next week, with a showing of the 1920 German classic The Cabinet of Dr. Caligari. The library will celebrate this event with a display on the second floor of the downtown Central Library, starting this coming weekend. As always, you can check out great materials on the movie theater history of Milwaukee at many of your local branch libraries, or just stop in to pick up a great film to warm your winter night.