Scenic Wisconsin
As a child, I remember someone telling me, "you live in the country." And me thinking, what do you mean? This is a city. It has a downtown with tall buildings and…businesses.
Spoilers, friends, I lived in the country.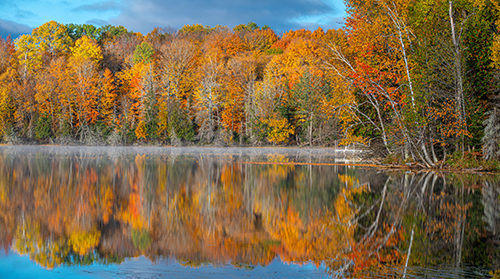 This brings me to one of my favorite things about Milwaukee – driving 20-30 minutes in any direction will put you in very close proximity to a cornfield (or put you in the middle of Lake Michigan). And now's the time to go – leaves are changing, apples are falling, the sunlight is slanting a golden wink in your direction – now's the time to go for that leisurely drive into the rich Wisconsin countryside.
Step 1: Choose your Destination.
As technology continues to streamline our lives into "Best of ____!" highlights reels, I know it can be tempting to try and take the guesswork out of an adventure by following the advice of an online influencer or doing a quick Google search, but, in my opinion, the best way is to avoid comparing your very real life against someone else's Instagram filtered photos is … you guessed it: Hit the books.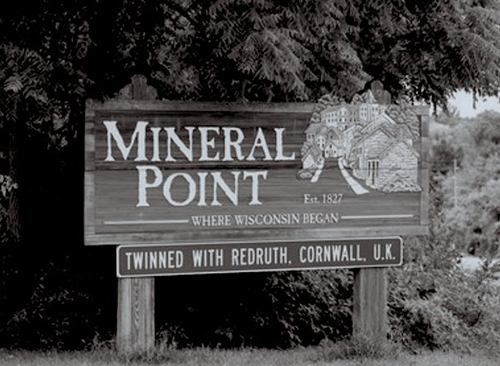 Whether you want to watch the changing colors from the comfort of the passenger's seat as you drive towards an apple orchard, crank a spooky playlist on your way to investigate the Mineral Point vampire citing in the Graceland Cemetery, or hit the trails for an up close and personal view of those leaves – we've got guides for you.
Drives: No matter which direction you head, make sure to check the surrounding area for one of Wisconsin's many apple orchards, corn mazes, or outdoor drive-in theaters – perfect for catching a double feature on a crisp evening. Remember to pack your blankets!
Recommended Guides: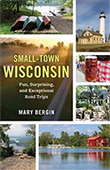 Small-Town Wisconsin: Fun, Surprising, and Exceptional Road Trips by Mary Bergin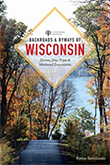 Backroads and Byways of Wisconsin: Drives Day Trips & Weekend Excursions by Kevin Revolinski

Sidetracked in Wisconsin: A Guide for Thoughtful Travelers by Mary Bergin
Day Hikes: Whether an experienced hiker or just looking to get the family outdoors, MPL has an array of hiking guides for every experience level. Don't forget, you can also check out a WI State Parks Day Pass (ask staff at your library location) and Hiking Backpack Kits – complete with binoculars, compass, and local bird and forestry guides.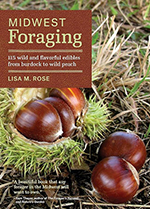 Want to take your adventure to the next level with a treasure hunt component? Add Lisa M. Rose's Midwest Foraging to your checkout list for help spotting juniper, field garlic, sumac, and a host of other regional edible plants. (Just make sure everyone also knows how to spot poison ivy.)
Recommended Guides: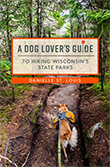 A Dog Lover's Guide to Hiking Wisconsin's State Parks by Danielle St. Louis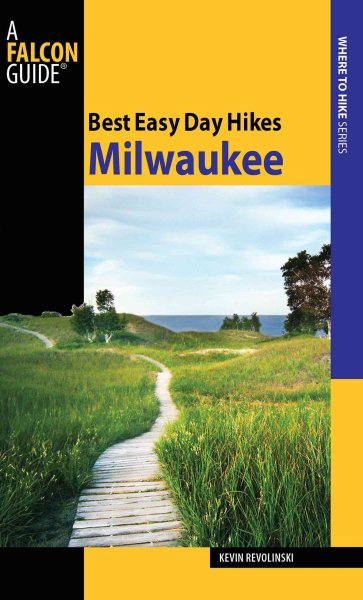 Best Easy Day Hikes: Milwaukee by Kevin Revolinski
Best Hikes Near Milwaukee by Kevin Revolinski (print and digital)

Best Wisconsin Bike Trips: 30 One-Day Tours, On-Road and Off-Road Routes by Phil Van Valkenberg
Haunted Wisconsin: I know that "fall" isn't synonymous with "spooky" for everyone – but for me it most definitely is. If it is the same for you, I recommend setting the mood with a Freegal Playlist (current suggestions: School of Magic or Spooky Season) and setting your sights on an out-of-the-way cemetery, country lane, or crossroads bar and letting that fall air give you some goosebumps.
Recommended Guides:
The Wisconsin Road Guide to Haunted Locations by Chad Lewis & Terry Fisk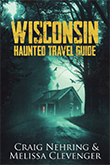 Wisconsin Haunted Travel Guide by Craig Nehring and Melissa Clevinger
Once you know where you are headed the rest of the to-do list is very simple:
Step 2: Grab a coffee.
Pumpkin Spice varieties deeply and controversially optional.
Step 3: Pick your playlist.
Seriously - check out Freegal.
Step 4: Leave the highway behind.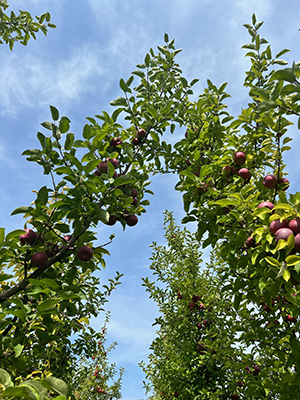 Too Many Apples?
Home from the orchard with more apples than you know what to do with? Plan ahead for the holidays by pre-prepping Apple-Spice Cordial (recipe in The Fly Creek Cider Mill Cookbook by Brenda and Bill Michaels) or batch a week's worth of apple pie overnight oats for the whole family.
Recipe: Simmer 1-1/2 c. chopped tart apples with 2-1/2 Tbsps. maple syrup, 1 Tbsp. lemon juice, 1 tsp. ground cinnamon, and 1/4 tsp. ground ginger in a saucepan until syrupy. Use to top a standard oat mixture - I use rolled oats, almond milk, Greek yogurt, and a pinch of salt. Makes 4 servings.