The Migrant Farm Worker Labor Movement in Wisconsin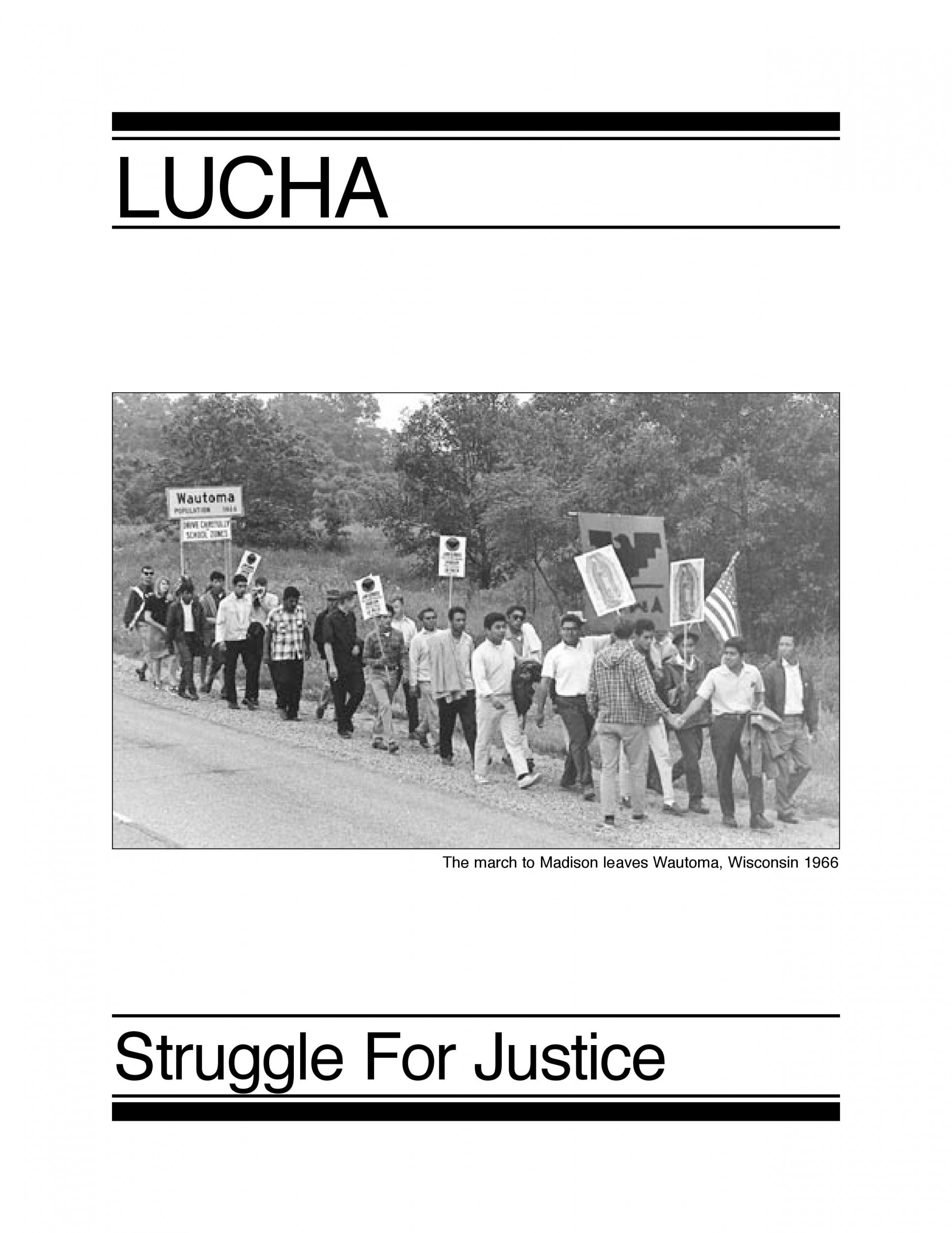 Everyone has heard of labor leader Cesar Chavez, who battled for migrant farm worker's rights in California and nationally in the 1960s. Milwaukee even has a street named for him. But did you realize that Wisconsin was also home to a migrant farm workers' labor movement during the same period?
In August 1966, two dozen migrant farm workers, mostly Mexicanos from Texas, marched from Wautoma, Wisconsin to the Capitol in Madison to draw attention to their demands for a minimum wage for agricultural workers of $1.25 per hour, improved housing, public bathrooms for migrant workers to use in Wautoma, and a meeting with the Governor's Committee on Migratory Labor. Their 5-day, 80-mile march was successful in engaging state officials' attention, but the struggles of the Obreros Unidos (United Workers) union would continue for the next several years.
To learn more, read Struggle for Justice (Lucha por la Justicia) by Jesus Salas and David Giffey, a bilingual booklet published by the Wisconsin Labor History Society to accompany an exhibit of Giffey's photographs of the farm worker labor movement in Wisconsin, of which Salas was a leader. [downloadable PDF] [CountyCat link]
The Wisconsin Historical Society has an essay about Giffey and his photographs, Documenting the Struggle for Farmworker Justice - Image Gallery Essay, with a link to their online image gallery of 96 of Giffy's photographs documenting migrant farm workers in Wisconsin.
As migrant farm labor opportunities in Wisconsin diminished in the late 1960s and into the 1970s, many farm worker families moved to Milwaukee and other urban areas of Wisconsin, greatly increasing the permanent resident Hispanic population of the state.