Child Care Providers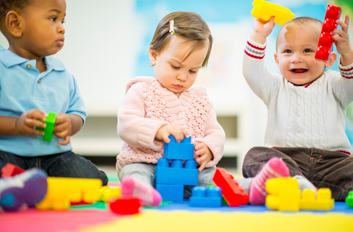 Free continuing education for child care providers
Registration is required; please call 286-3011 or register online. Registration opens about one month prior to the workshop, see below for exact dates. Adults only; no children, no exceptions. Check in begins 10 minutes prior to class start time so workshop can begin as scheduled. To receive credit, attendees must arrive on time.
September 28, 2019
10:30 AM
¡Acompañe al personal de Ready to Read (Listos para leer)…
October 5, 2019
10:30 AM
Explore why Mother Goose and poetry are essential to early…
October 19, 2019
10:30 AM
Learn how to create an optimal environment for healthy brain…
October 31, 2019
3:30 PM
Squish them! Squeeze them! Create your own cute squishy!
November 2, 2019
10:30 AM
La biblioteca tiene muchos recursos para ayudarle con la planifi…
November 9, 2019
10:30 AM
Learn the six skills that all children need in order…
November 23, 2019
10:30 AM
The library has many resources to assist you with lesson…
December 7, 2019
10:30 AM
Learn how to create an optimal environment for healthy brain…
December 14, 2019
10:30 AM
Dialogic reading is an effective way to read with young…