Treasures of the Rare Books Room – Les Contes de Perrault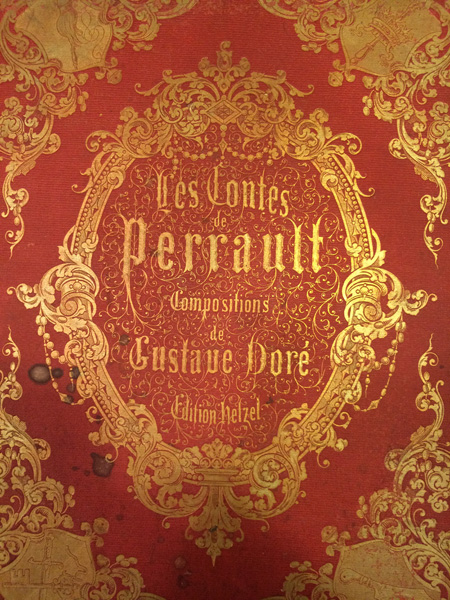 Les Contest de Perrault, Compositions de Gustave Doré, 1863
Les Contes de Perrault (and if you don't parlez francais, that translates roughly to Perrault's Tales) is a collection of stories by Charles Perrault (1628-1703), published in 1863 by Didot Freres et Fils. Or at least, if Perrault didn't originate these stories, he's the man who most famously put them down into the written word. Cinderella, Little Red Riding Hood, and Puss in Boots are all stories in this collection, and it is Perrault's telling of these tales that has inspired and influenced all later versions. But what makes this particular book of fairy tales even more wonderful are the illustrations by none other than French artist and illustrator Gustave Doré (1832-1883).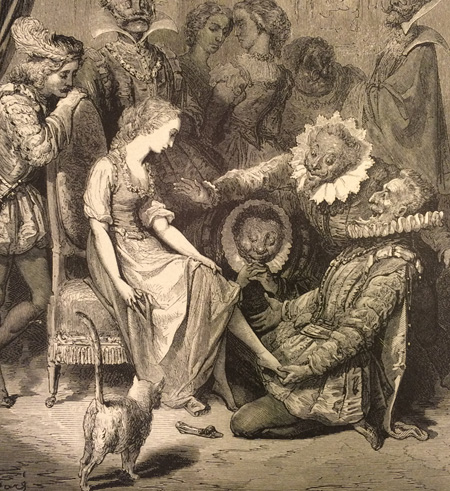 Cinderella illustration by Gustave Doré
Doré was a staggeringly prolific artist, producing more than ten thousand engravings, four hundred oil paintings (some even as large as 600 square feet!), several hundred watercolor landscapes, and nearly one hundred sculptures. Doré's illustration work continues to be his most famous and influential, even over a century after his death. For example, take a look at this: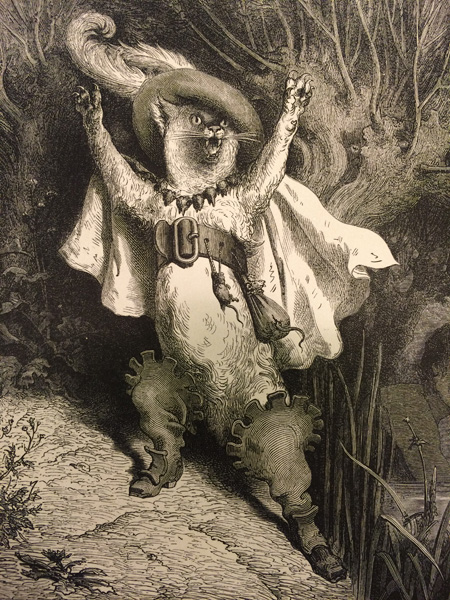 Puss in Boots illustration by Gustave Doré
Isn't that just the spitting image of the character in Shrek 2 and its spinoffs? Minus the necklace of skulls and the snack bag of mice, of course. Doré's work really shows the 'old-school' nature of these fairy tales, with menacing creatures aplenty.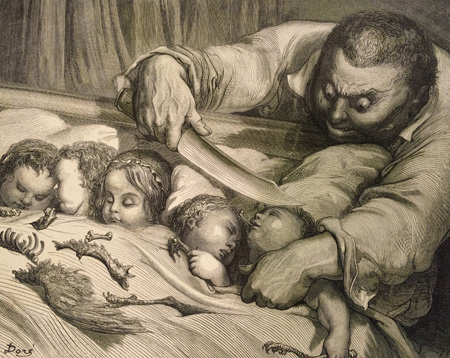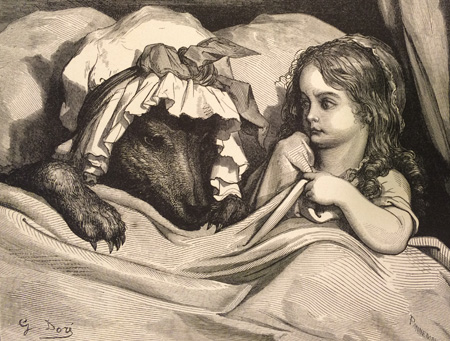 More Doré illustrations from Les Contes de Perrault
If you are interested in viewing Les Contes de Perrault, please contact the Arts, Music and Recreation Room at (414) 286-3071 to schedule an appointment.